X
Egypt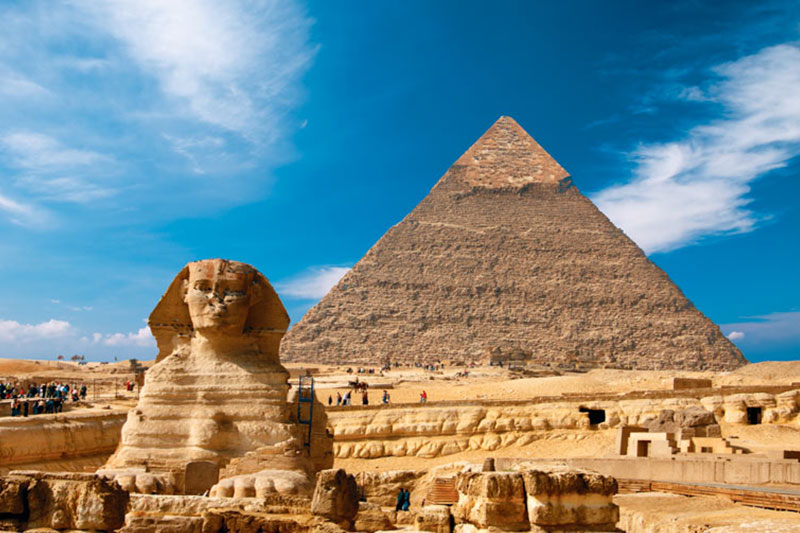 About Thailand
Thailand is a Southeast Asian country. It's known for tropical beaches, opulent royal palaces, ancient ruins and ornate temples displaying figures of Buddha. In Bangkok, the capital, an ultramodern cityscape rises next to quiet canalside communities and the iconic temples of Wat Arun, Wat Pho and the Emerald Buddha Temple (Wat Phra Kaew). Nearby beach resorts include bustling Pattaya and fashionable Hua Hin.
Bangkok
Bangkok, Thailand's capital, is a large city known for ornate shrines and vibrant street life. The boat-filled Chao Phraya River feeds its network of canals, flowing past the Rattanakosin royal district, home to opulent Grand Palace and its sacred Wat Phra Kaew Temple. Nearby is Wat Pho Temple with an enormous reclining Buddha and, on the opposite shore, Wat Arun Temple with its steep steps and Khmer-style spire.
Pattaya
Phuket City, on Phuket Island, is the capital of Thailand's Phuket Province. In the Old Town, Thalang Road is lined with colorful 19th-century shophouses and Sino-Portuguese buildings. Built in 1903 by a wealthy tin merchant, Baan Chinpracha mansion has Italian floor tiles, shuttered windows and antique furniture. Set in a 1930s manor, the Thai Hua Museum has exhibits on Phuket's culture and history.
Best Time to Visit
BThe Best time to visit Thailand is between November and februaary because it rains the least and it is not too hot.
Visa
The Visa for Indians is free till 30th April. E visa is also an option.
Kenya
About Malaysia
Malaysia is a Southeast Asian country occupying parts of the Malay Peninsula and the island of Borneo. It's known for its beaches, rainforests and mix of Malay, Chinese, Indian and European cultural influences. The capital, Kuala Lumpur, is home to colonial buildings, busy shopping districts such as Bukit Bintang and skyscrapers such as the iconic, 451m-tall Petronas Twin Towers.
Kuala Lumpur
Kuala Lumpur is the capital of Malaysia. Its modern skyline is dominated by the 451m-tall Petronas Twin Towers, a pair of glass-and-steel-clad skyscrapers with Islamic motifs. The towers also offer a public skybridge and observation deck. The city is also home to British colonial-era landmarks such as the Kuala Lumpur Railway Station and the Sultan Abdul Samad Building.
George Town
George Town is the colorful, multicultural capital of the Malaysian island of Penang. Once an important Straits of Malacca trading hub, the city is known for its British colonial buildings, Chinese shophouses and mosques. Beyond the old town, George Town is a modern city with skyscrapers and shopping malls. Verdant Penang Hill, with hiking and a funicular railway, overlooks it all.
Malacca City
DescriptionMalacca City (also spelled Melaka) is the capital of the coastal state of Malacca, in southwestern Malaysia. At its center, Jonker Street, Chinatown's main thoroughfare, is known for antique shops and its night market. Nearby, the 17th-century Chinese Cheng Hoon Teng temple has ornate decorations and multiple prayer halls. A green, 3-tiered roof tops the 18th-century, Javanese-influenced Kampung Kling Mosque.
Best Time to Visit
Through out the Year
The best time to visit the beaches on the east coast is from March to September. For the west coast, visit from November to August as the heaviest showers are from September to October.
Visa
E visa has to be applied 30 days before travel.
South Africa
About Singapore
Singapore is a sunny, tropical island in South-east Asia, off the southern tip of the Malay Peninsula. The city-state is 710 square kilometres and inhabited by five million people from four major communities; Chinese (majority), Malay, Indian and Eurasian. Since its independence in 9 August 1965, the country has adopted a parliamentary democracy system. Currently, the government and the cabinet are led by Prime Minister, Lee Hsien Loong while President Halimah Yacob is the Head.
Bukit Batok
Bukit Batok, often abbreviated as Bt Batok, is a planning area and matured residential town located along the eastern boundary of the West Region of Singapore. Bukit Batok statistically ranks in as the 25th largest, the 12th most populous and the 11th most densely populated planning area in the Republic. Wikipedia
Woodlands
Woodlands is a planning area and residential town located in the North Region of Singapore. The town is connected to Malaysia's southernmost city, Johor Bahru, via the Johor-Singapore Causeway. It is the regional centre for the North Region.
Jurong East
Jurong East is a planning area and residential town located in the West Region of Singapore. It borders Jurong West and Boon Lay to the west, Clementi to the east, Tengah and Bukit Batok to the north and Selat Jurong to the south.
Best Time to Visit
Through out the Year
the best time to visit Singapore is during the summer months of June, July, and August.
Visa
Visa has to be applied 20 days before travel
Maldives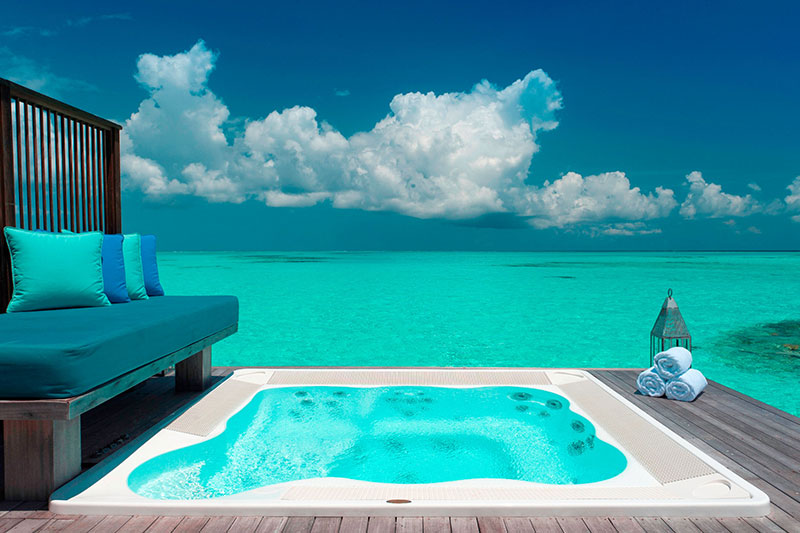 About Bali
Bali is an Indonesian island known for its forested volcanic mountains, iconic rice paddies, beaches and coral reefs. The island is home to religious sites such as cliffside Uluwatu Temple. To the south, the beachside city of Kuta has lively bars, while Seminyak, Sanur and Nusa Dua are popular resort towns. The island is also known for its yoga and meditation retreats.
Ubud
The town of Ubud, in the uplands of Bali, Indonesia, is known as a center for traditional crafts and dance. The surrounding Ubud District's rainforest and terraced rice paddies, dotted with Hindu temples and shrines, are among Bali's most famous landscapes. Ancient holy sites include the intricately carved Goa Gajah ("Elephant Cave") and Gunung Kawi, with its rock-cut shrines.
Kuta
Kuta is a beach and resort area in the south of the island of Bali, Indonesia. One of Bali's first tourist developments, it's best known for its party-centric atmosphere and surfing in the Indian Ocean. Kuta's long, consistent waves make it a popular surf spot, particularly for beginners, with plenty of outfitters offering board rentals and surf lessons.
Nusa Dua
Nusa Dua is an area in southern Bali, Indonesia. It's known for its sandy beaches like Geger Beach, international resorts and an 18-hole golf course. The intricately carved Pura Geger stone temple sits on a forested bluff overlooking the ocean. Museum Pasifika shows paintings from, or inspired by, the Asia-Pacific region. North of Nusa Dua, boats connect the fishing port of Tanjung Benoa to nearby Serangan Island.
Best Time to Visit
For many reasons, best time to come to Bali is April, May, June and September.
Visa
Visa is on arrival.
Seychelles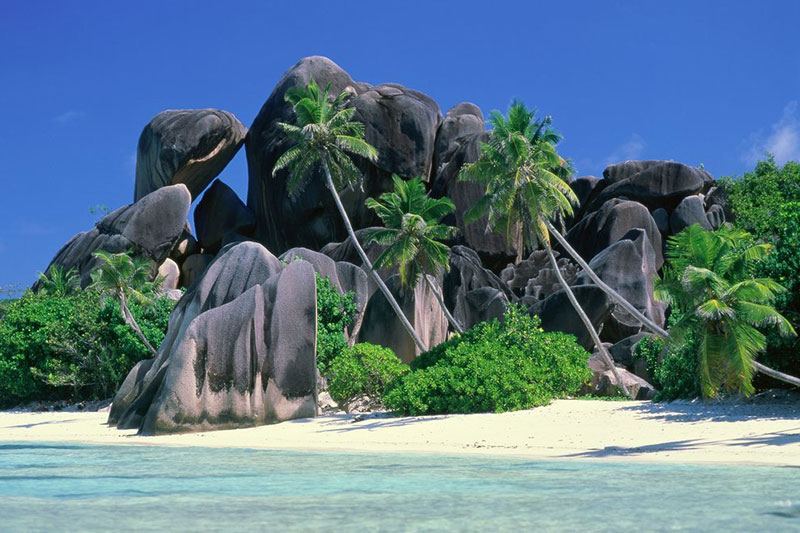 About Cambodia
Cambodia is a Southeast Asian nation whose landscape spans low-lying plains, the Mekong Delta, mountains and Gulf of Thailand coastline. Phnom Penh, its capital, is home to the art deco Central Market, glittering Royal Palace and the National Museum's historical and archaeological exhibits. In the country's northwest are the ruins of Angkor Wat, a massive stone temple complex built during the Khmer Empire.
Phnom Penh
Phnom Penh, Cambodia's busy capital, sits at the junction of the Mekong and Tonlé Sap rivers. It was a hub for both the Khmer Empire and French colonialists. On its walkable riverfront, lined with parks, restaurants and bars, are the ornate Royal Palace, Silver Pagoda and the National Museum, displaying artifacts from around the country. At the city's heart is the massive, art deco Central Market.
Siem Reap
DescriptionSiem Reap, a resort town in northwestern Cambodia, is the gateway to the ruins of Angkor, the seat of the Khmer kingdom from the 9th–15th centuries. Angkor's vast complex of intricate stone buildings includes preserved Angkor Wat, the main temple, which is pictured on Cambodia's flag. Giant, mysterious faces are carved into the Bayon Temple at Angkor Thom.
Battambang
Battambang is a city on the Sangkae River in northwestern Cambodia. It's known for colonial buildings such as Sala Khaet, the former Governor's Residence. Battambang Provincial Museum has artifacts from local Khmer temples. Nearby, Phare Ponleu Selpak is a circus and performing arts school for underprivileged children. North of the center are the ruins of Ek Phnom, an 11th-century pagoda with sandstone carvings.
Best Time to Visit
the best time to visit Cambodia is from May to November.
Visa
Visa is on arrival.